Brunel is a truly global ground transportation provider with instant access to 200,000+ vehicles across the globe.
From Premium Economy cars, Taxis, Coaches, Wheel Chair Accessible Vehicles, Events & Roadshows, and Chauffeur Service Business class and First Class services, Brunel has whatever you require across the globe, to travel in safety and style. Brunel offer corporate clients the opportunity to sit back and relax while we arrange their journey and deliver them to their destination in style and comfort.
In addition to being at the forefront of the ride hailing business Brunel are also one of the leading PHV/PCO rental companies in the UK. Through our dedicated team we are able to provide PCO vehicles throughout the UK at very competitive prices.
We offer three distinctive product types to the corporate market

Premium Economy
Safe, reliable, high-quality ride hailing services with appropriately attired drivers and a "green" fleet made up of Hybrid vehicles. Stress-free A to B service that's trusted and used by the world's leading FTSE 100 companies.

Business Class
Our Business Class Executive level service has become the benchmark in the industry. We provide the highest quality new shape vehicles with highly trained and experienced drivers.
Successfully delivering comfort safety and reliability at this level since 1982.

First Class
For ultimate freedom – offering a unique travel experience, first class rewrites the rule book, having everything you could wish for in style, mood and surroundings with a distinctive personal touch. This superior service allows for total confidence, convenience and control.
Brunel successfully provide airport transfers in over 480 cities and 150 countries. We offer the same vehicle and service options from Economy to First Class. Skip the taxi line and pre-book your transfer with Brunel.
Wheelchair Accessible Vehicles
Brunel have an extensive network of fully vetted and approved service partners that can provide wheelchair adapted vehicles. From a manual wheelchair that can be folded down and stowed as luggage to large electric wheelchairs where the passenger is manually confined in chair, Brunel has a supplier that can service the booking.
We have one of the largest networks of fully approved and vetted operators in the mobility sector. With over 2,000 UK operators, all working to a strict SLA, we can provide you with a safe, legal, transportation solution ranging from Economy Class vehicles to First Class vehicles.
Brunel are experts at providing transport for special events… whether it's Wimbledon or Wembley, Henley or Ascot. We can organise all of your transport requirements with a dedicated team of skilled logistical managers. We can provide anything from a large minibus to a 62 seater luxury coach. Safe and efficient transport for special events.
As part of our range of mobility solutions, Brunel rent PCO registered vehicles. We have a wide range of vehicles all under two years old at extremely competitive rates, with the added opportunity of working on one of London's busiest corporate circuits.
Brunel are able to provide black taxis in Greater London and throughout the UK. We can also provide a licensed taxi throughout the country.
Global
If the world is your workplace then our global service can provide point to point transport in over 150 countries nationally. All service partners are vetted and approved and operate to the same service levels that we mandate from our partners in the UK.
Even special requirements like security trained drivers and armoured vehicles (VPAM 6-VPAM 10) can be booked when business takes you to a challenging environment.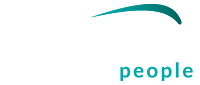 Become an approved Brunel service partner
Are you a Ground Transportation Operator? Would like to become an approved Brunel Supply Chain Partner?