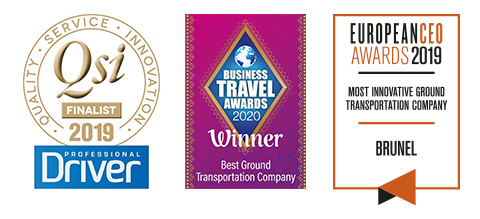 Brunel is proud to have been at the forefront of the ground transportation industry for since 1982.
Founded in 1982 as a family business, Brunel now has an impressive reputation within the industry of successfully managing global ground transport requirements that are complex, high intensity, demanding and exacting in the service that is delivered. In an ever-changing world we believe that continuing to invest in people, technology and mobility solutions will ensure we maintain our position as the global market leaders.
Brunel has access to over 200,000+ vehicles across the Globe. Wherever you need safe, reliable driver services to get you home, to the airport or to organise your event or roadshow transportation, think of Brunel.
Join our team
Become part of the Brunel team. Positions available for drivers, operational and sales staff.
Download our free app
Download our free, user-friendly app to make booking a vehicle even easier.
Manage past journeys and future bookings with the touch of a button.
Once a driver has been allocated, we provide you with the real-time tracking updates, driver name and vehicle registration.
Intuitive GPS capabilities, 'find your location' to book and then track your driver in real-time.